[ Grandstream GPX2140 ] This guide is for information about the GXP-2140 SIP Phone w/LED Display, a popular model.



Offical Quick-Reference PDF:
URL : Quick-PDF Guide for GXP2130, GXP2140, GXP2160, GXP2135 & GXP2170

Buttons & Descriptions: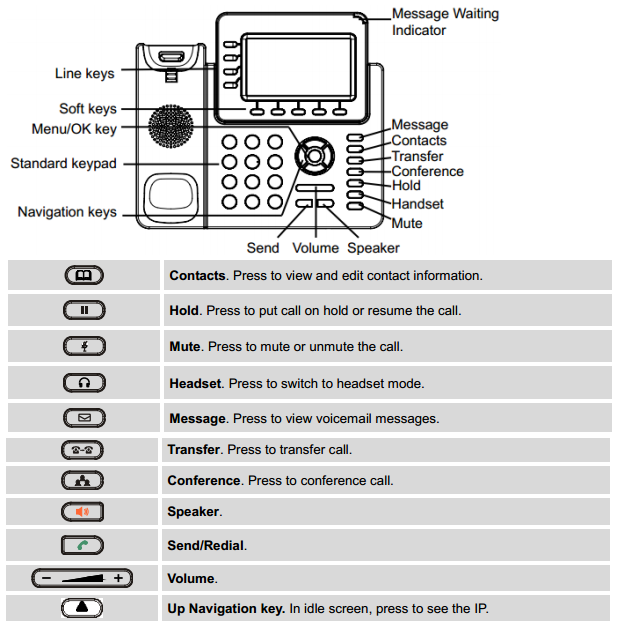 ---
Tips & Information
POE These phones support POE (Power Over Ethernet). If you have a router/switch that supports POE, you will not need the external power adapter.
Configuration Access This phone has a web-based GUI configuration screen. You can access it by navaging to the IP address of the phone, which can be quick-retrieved by hitting the 'up' arrow on the circle interface on the front of the phone. IE: http://<IP ADDRESS>
4 Lines The GXP-2140 supports up to 4 lines/extensions.
Softkeys The default buttons at the bottom of the display (History/ForwardALL/Redial) can be custom programmed in the Web GUI.
Background Image The background image can be modified and uploaded via the Web GUI. It needs to be in jpg format, and 480x272 pixels for best effect. To avoid color bleeding, be consicous of your colors and try to avoid too much white, red and green on the left where the visual overlays are shown. We recommend dark blue and other similar dark backgrounds with light-colored logos that are right-centered and not overly 'busy'.
---